Topic: Game project - Rift Runners
EDIT 1/5/17:
These games are all officially dead. The new year has prompted me to reevaluate my current goals, and I've decided to set some new ones. I'm still going to be pushing forward with the C++ thing, and some of the goals I've set for my programming progress remain unchanged, but these specific projects are over. Instead, I will be focusing my learning on the core fundamentals of the languages (C++ as well as straight C), and how they work. Not in a general sense, but instead in a more theoretical way.
My current project is a GUI system so I can circumvent the Win32 API. Instead of using their weird-o nightmare systems, I'm going to write my own system. Typical GUI systems are these weird rigid constructs where you have to define your window's layout, define widgets, define multiple logic systems to deal with the various states of those widgets and buttons and controls, then create an event system loop that goes through and checks against all of that state to see which thing needs to be handled when the user clicks on this or that...
It's a very cumbersome and, frankly, dumb way of doing things. There have recently been a number of people who have started using something called "Immediate Mode GUI". This is loosely described as a GUI system that works more like the more basic systems in a game. You just write a button object and give it its own internal state, and the button simply does what it needs to do when you push it / mouse over it / etc. This removes the need for a complicated event system and huge list of state when checking those events and makes the User Interface much more malleable and dynamic.
There are some drawbacks: They can be a little laggy (one frame of lag is not uncommon), and because you're generally redrawing everything for every frame, a super-complicated UI can actually cause some FPS issues if you fuck it up. But the flexibility and ease of use will, I think, more than make up for it.
So yeah. My current project is still to write a text editor, but now it's ore of a test-bed for my UI system as well as a thing unto itself. I'll be able to add to both as the need arises.
CURRENT VERSION: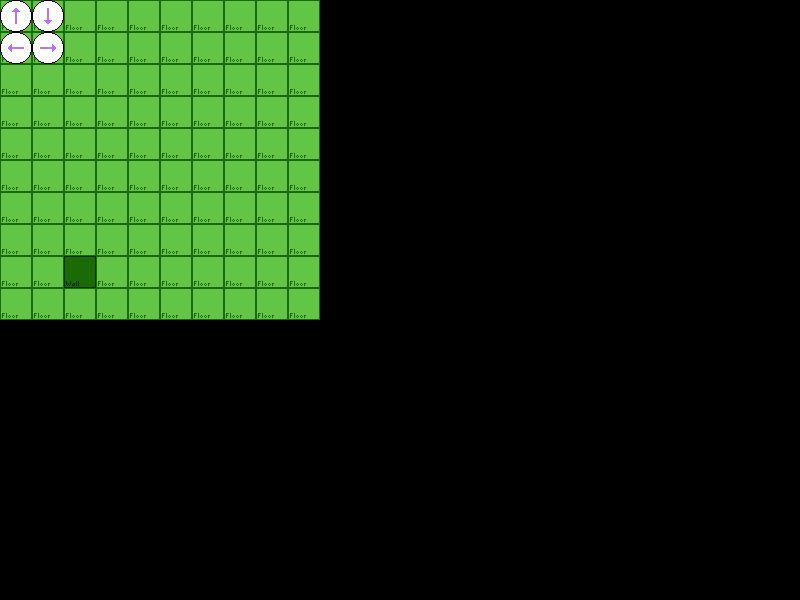 ORIGINAL POST:

SPOILER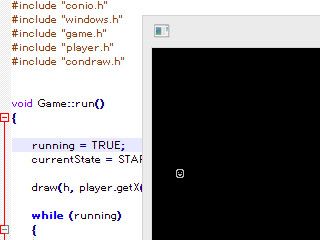 Oh shit, son.
So I decided that I needed to scale back considerably in my attempts to program functioning things, so I have started work on a console-based Rogue-like game. It is a true Rogue-like in the sense that movement will be turn-based and as much as humanly possible is going to be randomly generated.
Yesterday I set up the technical bits out of the way for setting the window up properly, and today I worked on making a movable player character you can run around the screen. In the process of making the character I figured out a far more effective way to set up the window, so essentially I just rewrote the entire thing this morning.
The game itself is going to not break new ground in the Rogue-like genre or anything. The goal is to try to get to level 99 of the titular Tower Of Life, where it is fabled that you will be granted immortality. Each level (except for the first and last...) will have randomly generated layouts with up and down stairs (i plan on letting players backtrack throughout the entire tower if they choose to), a bunch of enemy types and perma-death and all that standard crap.
The player, however, will also be totally random as far as stats, starting gear, etc. I have fleshed out the basic systems for enemies and items, and I think I have a really good system to generate the maps. I just have to start actually implementing them
The next step for now is to give my little player a map to run around in. Hopefully will have something to show for that by tomorrow. Right now I need to eat, tho. Starving
Last edited by Squiggly_P (2017-01-05 10:10:34)